This week's ones to watch are:
Brightest Day Issue 1
BRIGHTEST DAY continues, but in ways you can't possibly expect! What does BRIGHTEST DAY mean to the DC Universe? Is everything from here on out going to be bright and shiny? No, BRIGHTEST DAY means something else entirely, something we can't tell you...yet. But we can tell you our heroes will need to rise up more than ever to combat the forces of evil, and a select few will uncover a secret that binds them ALL.
Astonishing Spider-Man/Wolverine Issue 1
THE HEROIC AGE IS HERE! Spider-Man and Wolverine! Everyone's favorite wise-cracking web-spinner and ferocious furball come together in their first major series ever! The super-star creative team of Jason Aaron (WOLVERINE: WEAPON X, PUNISHERMAX) and Adam Kubert (ULT. FANTASTIC FOUR, X-MEN) send Spidey and Wolvie to the edges of the Marvel Universe as they face such awful beings as The Czar, Big Murder and Doom the Living Planet! But who is the major Marvel villain pulling the strings? And can Spidey & Wolvie refrain from killing one another long enough to find out?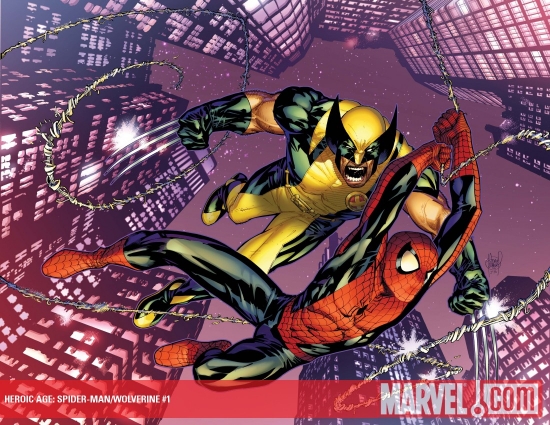 Don't forget because it's a bank holiday week this week the comics won't be going on sale until Friday morning!